Message from the President
Enriching people's lives
Representative Director and President Kazushi Mineki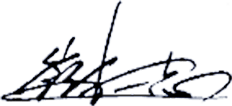 Marumi has continued to build up our businesses since establishing the lumber business in Nagoya in 1920. The year of 2020 marks our 100th anniversary. I would like to take this opportunity to express our deep gratitude for the ongoing support of our community and our business partners. During the 1960s, we began importing lumber from around the world and selling it throughout Japan, and we have continued to deploy a global business model ever since. In 1972, we were an early entrant into the residential condominium business; today, we continue to be a provider of residential properties with deep roots in the community of Nagoya, as a pioneer in the industry.
Realizing the ideal lifestyle
Living spaces need to satisfy families' heartfelt desires
Homes are where people can live in comfort, surrounded by their favorite things, and they are passed on from parents to their children's generation. Seeing it as our mission to improve people's way of life, bringing smiles to family members' faces, we strive to deliver products based on the clear concept of homes that retain value as assets.
Timeless design
Today, against a backdrop of growing demand for long-lasting housing, we are focusing on development of dwellings that are both durable in tangible terms and enduring in that residents want to live in them for the long term because of their intangible qualities. Just as a yard matures as its trees grow, a home designed to reflect local cultural and regional characteristics will mature as it becomes an integral part of the community. We believe that universal, timeless design is essential for this purpose.
It takes a long period of about 60 years, from planting through harvesting, to grow a forest. For this reason, respect for nature and consideration for the next generation are crucial. The concept of sustainability, reflecting the process whereby a family grows up together in the home and passes it on to the next generation, has much in common with growing a forest.
Condominiums and homes strongly impact neighborhood real estate values. We consider our contribution to society to be based on increasing community asset values. We also believe that the spaces in which they live have a strong influence on how people feel.
The Marumi Group will continue to supply quality residences designed to deliver contentment to our customers, based on our heartfelt desire to help customers and their families live happy, rewarding lives.